Coped bungs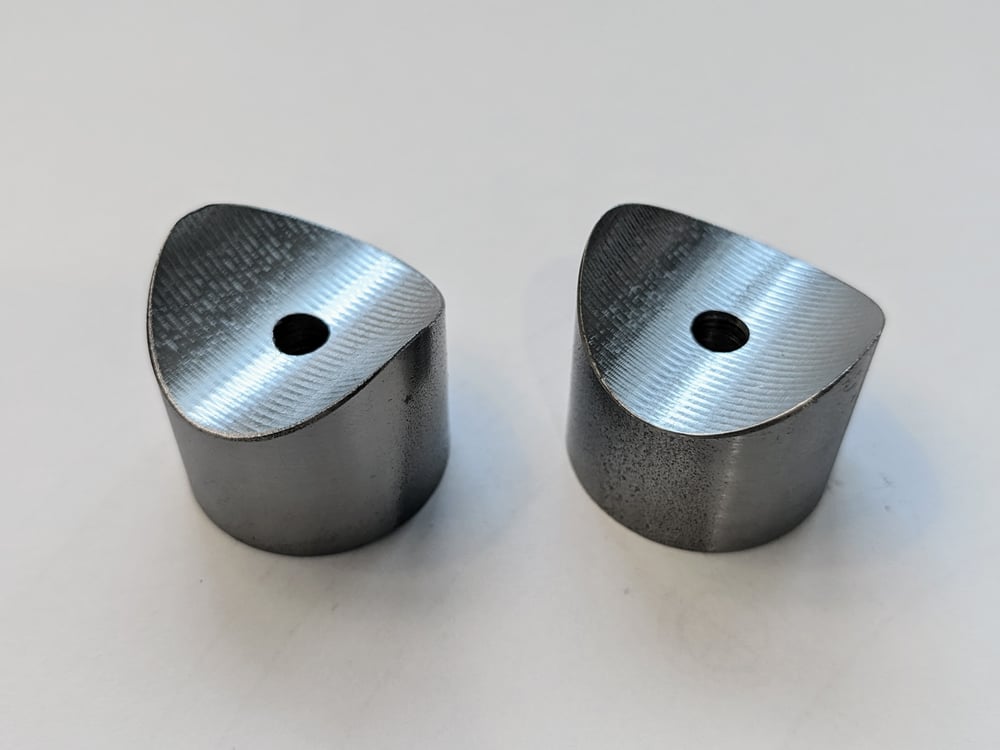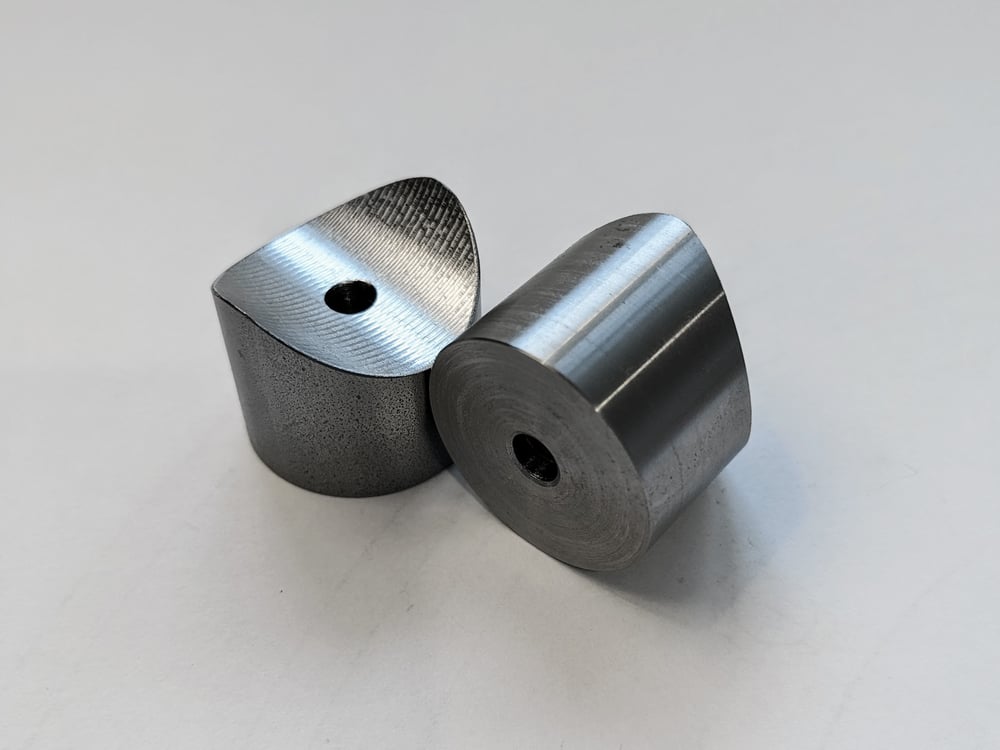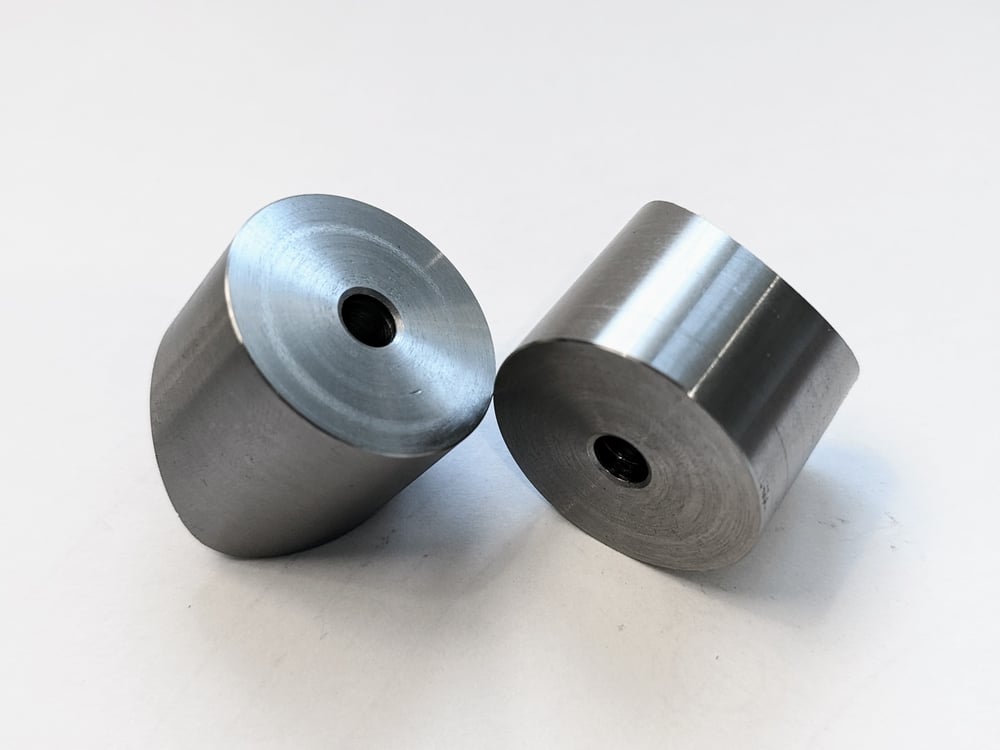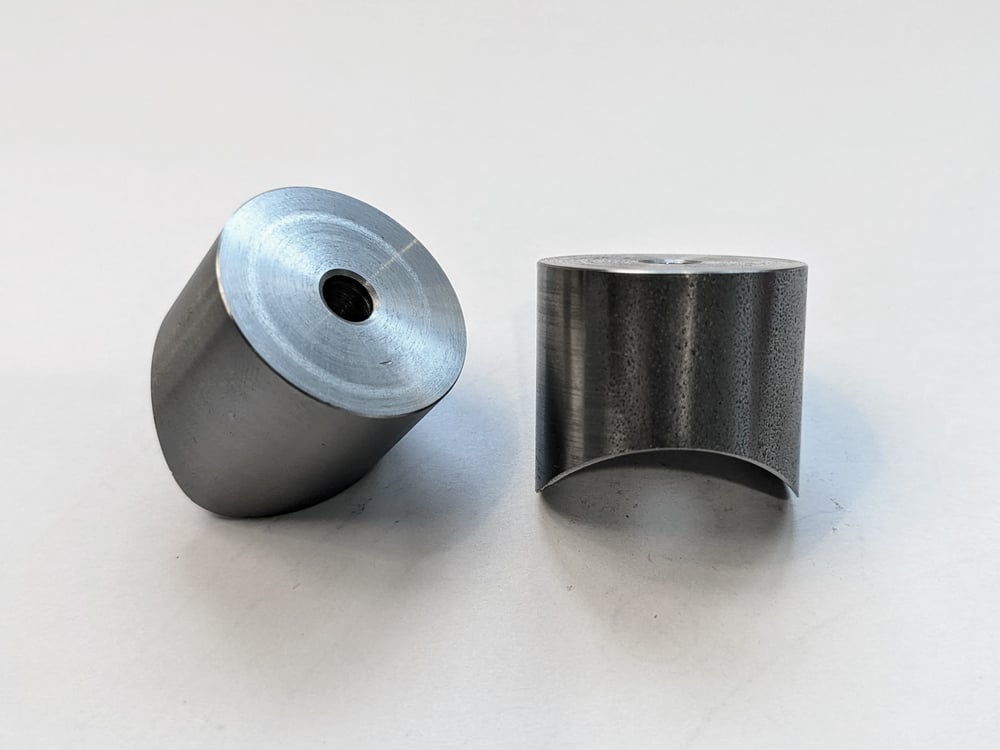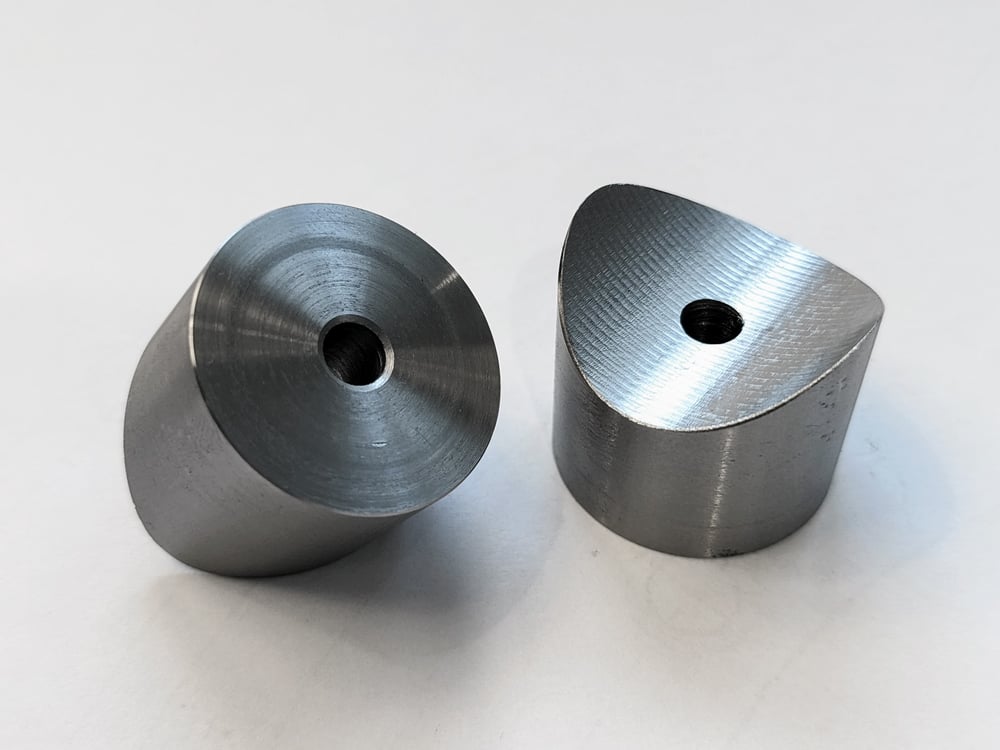 This is a 25mm diameter mild steel bung which has been coped to fit perfect on 1.1/8" tubing. It will also fit on 1" and 1.1/4" tubing without too much persuasion. The depth of the centre measures 15mm.
It has a 5mm hole running right though it. The reason for this is to make it versatile. You can drill and tap it out to any thread pattern you like, or you could weld a rod in there to do who knows what. The possibilies are endless.
These are sold in pairs.
As always, get in touch if you have any questions and we will help as much as we can. Postage is to the UK only, please contact us for any other countries.
Made in England.