Handlebar Riser Bungs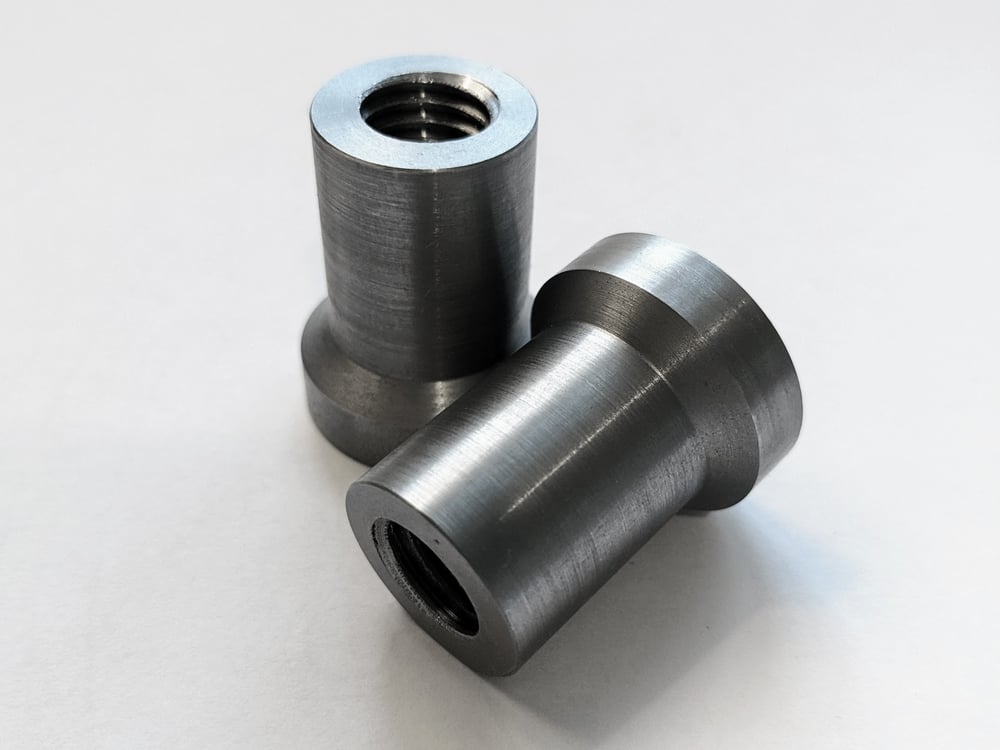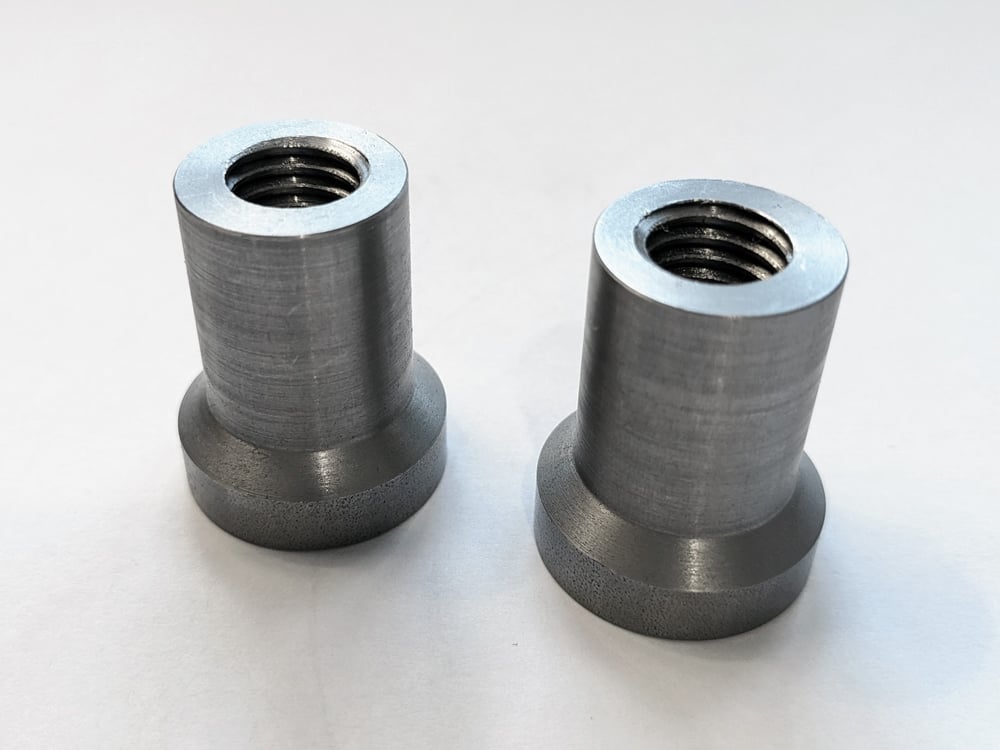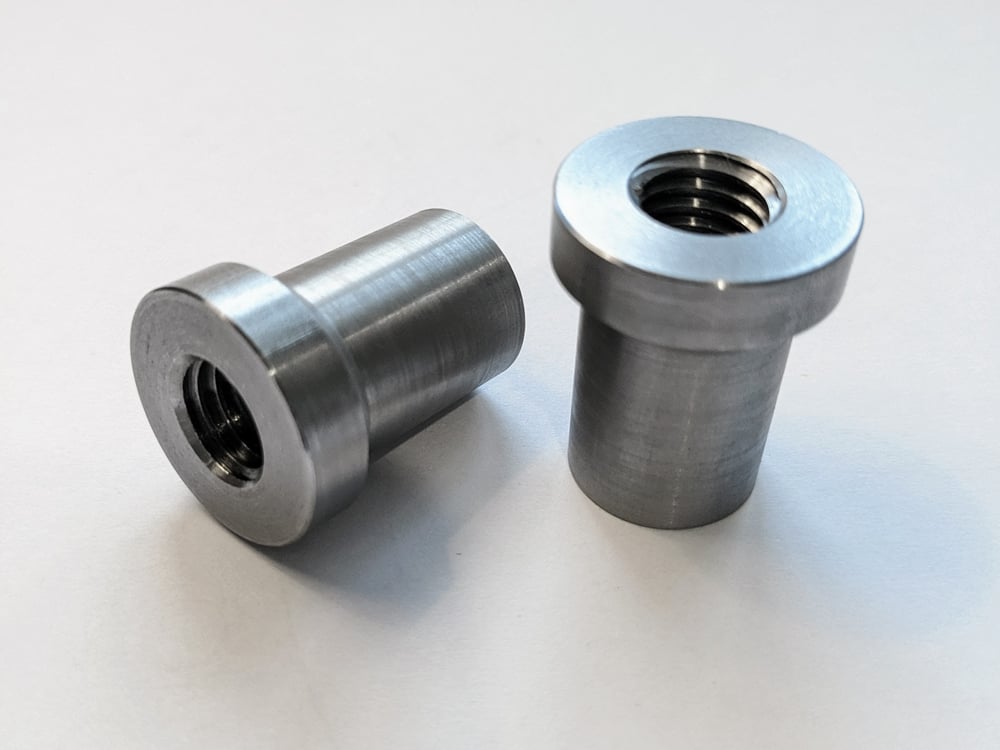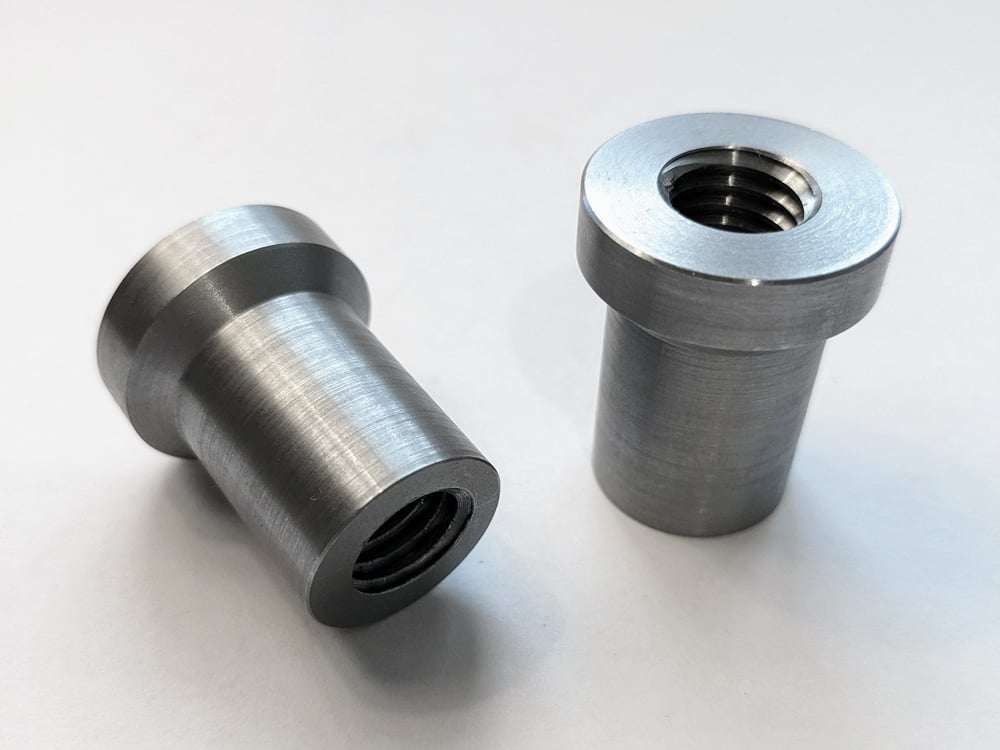 These are designed for welding into the ends of your custom handlebars to remove the need for risers. Tapped through with 1/2"-13 UNC imperial thread, so that they will fit most common Harley Davidson style front ends. They will slot into the end of most 1" diameter tube (with upto 3mm wall thickness), and have a nice chamfer ready for welding.
These are sold in pairs.
As always, get in touch if you have any questions and we will help as much as we can. Postage is to the UK only, please contact us for any other countries.
Made in England.